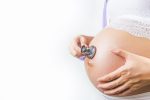 Going into labor can be exciting and anxious at the time of pregnancy. All the effort and care of the past nine months is finally coming to an end with the delivery of your baby. Whether the delivery date is fixed already or not, one should be prepared to rush to the hospital the minute one goes into labor. This includes having a bag already packed with all the essentials needed during the stay at the hospital. It's better to pack a bag a couple of weeks earlier,  maybe around the 34th and 35th week of the pregnancy. The packing of bags must not be delayed beyond the 38th week. Having your hospital bag ready with all the essentials in advance can help feel more secure and ready.
Hospital bag checklist for delivery
Here is a handy list that includes all the essentials to pack for more comfortable labor, delivery, and recovery. The points also include hospital bag packing tips from moms and providing advice on what to buy and what not. A hospital bag checklist for mom and baby, help to keep track of what you have sourced and what you need to still find.
Comfortable clothing
Choose to take some comfortable clothes to wear during your stay in the hospital. Pack an extra outfit to wear at home or at least one soft nightdress. Something loose-fitting, with a drawstring or an elastic waist and a front opening to be able to quickly undo them for breastfeeding. A loose, comfortable gown that's either sleeveless or has short, loose sleeves helps easily when blood pressure is checked. The hospital provides one dressing gown but it makes sense to keep a spare in case to change when leaking and pacing in the corridors waiting to deliver. It's good to keep another pair needed to change into one post-delivery too. Flowy dresses give the best comfort during this delicate stage. When going to the hospital, if time persists, it's recommended to wear loose clothing that is old as it could get stained by various fluids.
Lotions and lip balm
Having some lip balm will keep lips hydrated as lips can get chapped and become dry often during labor. Pop some body lotion or oil in the hospital bag for a little massage during labor relaxing. A massage roller or similar aid helps massage for longer.
Toiletries
Take time to pick up extra toiletries and pack them into the hospital bag. Don't forget to put in towels, tissues, face wipes, hairbrushes, toothbrushes, toothpaste, face wash, body wash, shampoo, hairdryer, hair clips, and hair ties. Take a plastic bag to pop dirty clothes in.
Phone and charger
Don't forget the phone and charger because that's why you can stay in touch with loved ones. Get a multi-plug outlet in case you need to charge several electronic items at once.
Pillows
Pack breastfeeding pillows that help ease the aches and pains of the contractions. A C-shaped pillow gives extra support when breastfeeding the baby.
Snacks and drinks
Snacks and drinks during and after birth help to keep energy levels up. The expectant mother may prefer to pack a few things that she likes. Some of the favourite snacks for after labor feels like some comfort food during your hospital stay. A carb-packed snack that gives slow-release energy.  Fresh or dried fruit, unsalted nuts, crackers, cereal bars, and popcorn are all good options. Some mints or boiled sweets freshen the mouth. A few isotonic sports drinks are great for giving a boost when needed most.  However, speak to the medical team about whether or not you will be allowed to eat or drink anything during labor.
Footwear
Take slip-on shoes like Birkenstocks, Crocs, or flip-flops as they are comfortable and the easiest to get in and out of.
Underwear and sanitary napkins
Pack an extra pair of comfortable underwear that doesn't get messy, and that is large enough for those maternity pads during your stay in the hospital post-delivery. Buy a good range of maternity lingerie that have expandable bands at the belly as opposed to regular underwear and provide the utmost comfort.
Medical records
Make sure to keep the hospital file ready that includes all your documents such as ID proof, insurance papers, and hospital forms. Keep the medical records in hand so that the doctors can easily see medical history.
Water spray and sponge
Have some water spray and a sponge that helps spray some water on the face and neck or some cool water on the forehead.